Veneered plates
Veneered plates have inspired for years, and we can provide a wide selection in most types of wood. We combine the characteristics of the wood with the functional, and everything from shavings, fiber, MDF or wooden plaster is veneered with different types of wood.
Perforerte plater
Perforated plates control the acoustics and provides an exciting visual effect. Acoustic cloth or mineral wool regulate the reverberation time and lower the noise level.
Both veneered and perforated plates can be surface treated with different methods. The plates can also meet the fire safety requirements and are approved in Bs1,d0 according to NS 3919. Based on the desired design and sound absorption requirements, a pattern is chosen within a given standard for hole diameter and the distance between them.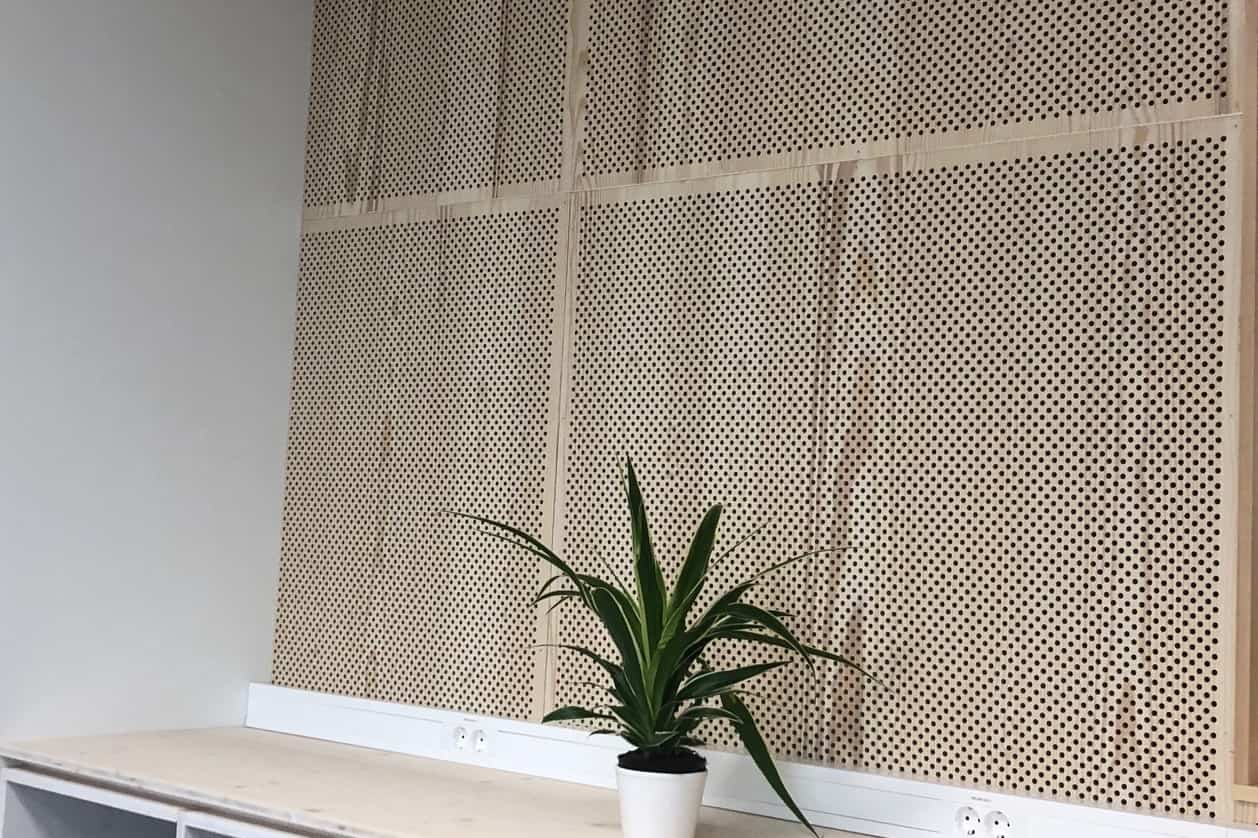 Vyrk Antibrann
Veneered plates for walls and ceiling with many unique benefits, regarding both fire safety and acoustics. Vyrk Antibrann satisfies the requirements for Bs1,d0 according to NS-EN 13501-1.
Vyrk Antibrann has a core of 12,5mm fiber-reinforced plaster, with no content of any harmful substances. The plates do not burn or emit any toxic smoke.