Greet our new, trendy, brown stain color, Vassfaret.
The color has a beautiful and warm gray-brown tone, with inspiration taken from the beautiful and wild nature that we find in Vassfaret in Hedalen. It is a warm earth color that goes well with colors with yellow or red tones in it. This color is a cross between the brown and gray, while not being too dark or too light.
It has golden earthy tones that give a warmth to the room, where the stain brings out the tree's unique expression.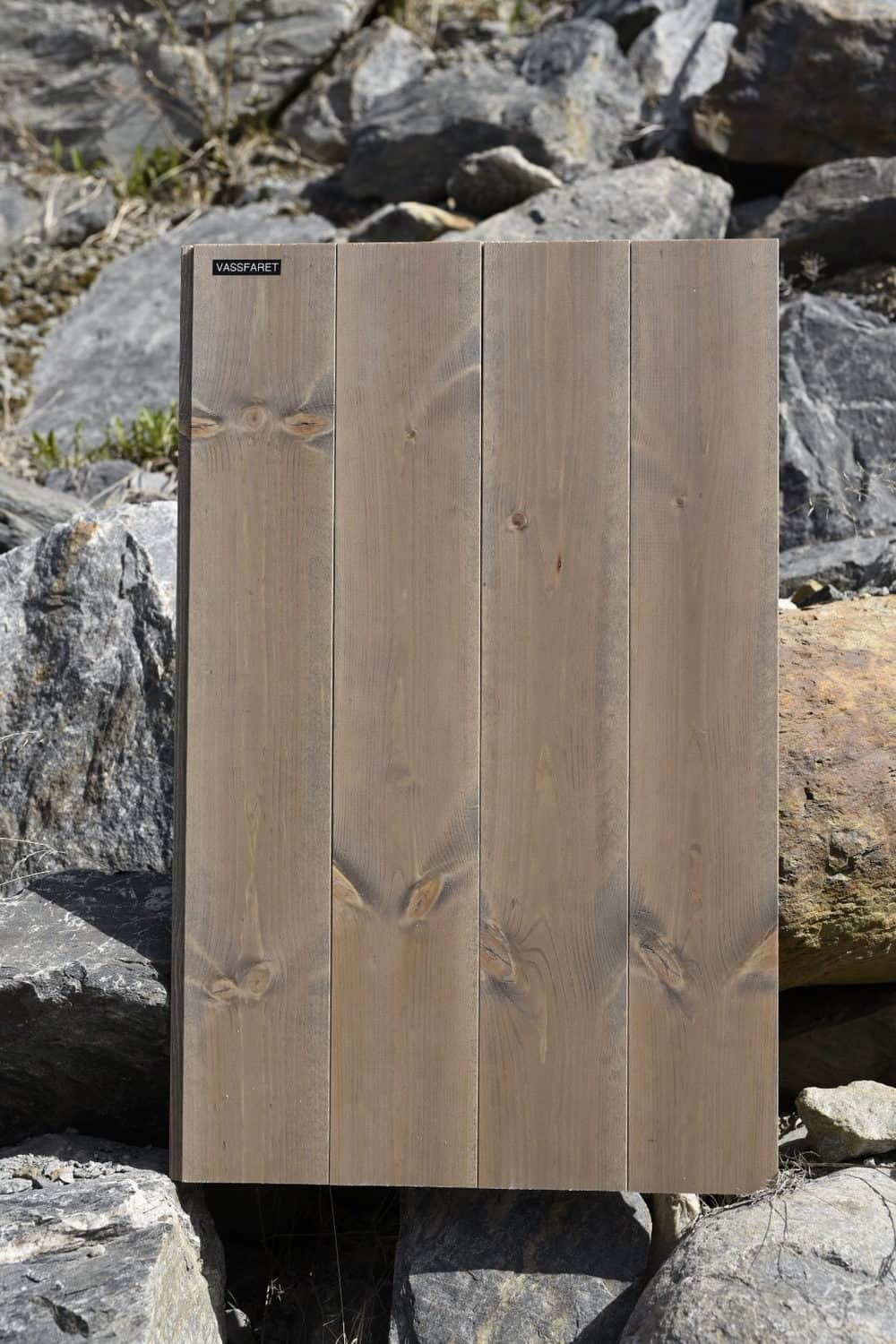 Feel free to visit our exhibition in both Valdres and Oslo.