With our simple rib elements, you can easily add a delicate and exclusive feel to the room. Vyrk can now deliver 3 different types of rib elements that are standard and in stock. The rib elements help to create beautiful visual expressions on both walls and ceilings. Wood contributes to a good indoor climate, while ribs have a naturally good sound attenuation and improve the acoustics in the room.
Our standard, stocked rib elements make it incredibly easy for you who want to use ribs on your next project. Our standard elements have concealed fastening and come in three different types, lacquered pine, lacquered oak and white pigmented pine. All can be mounted concealed and come on a black back plate. The dimension our stocked elements come in is 600x2400mm. The ribs on the elements give a seamless expression, and the trend shows that more people want to break more with the traditional.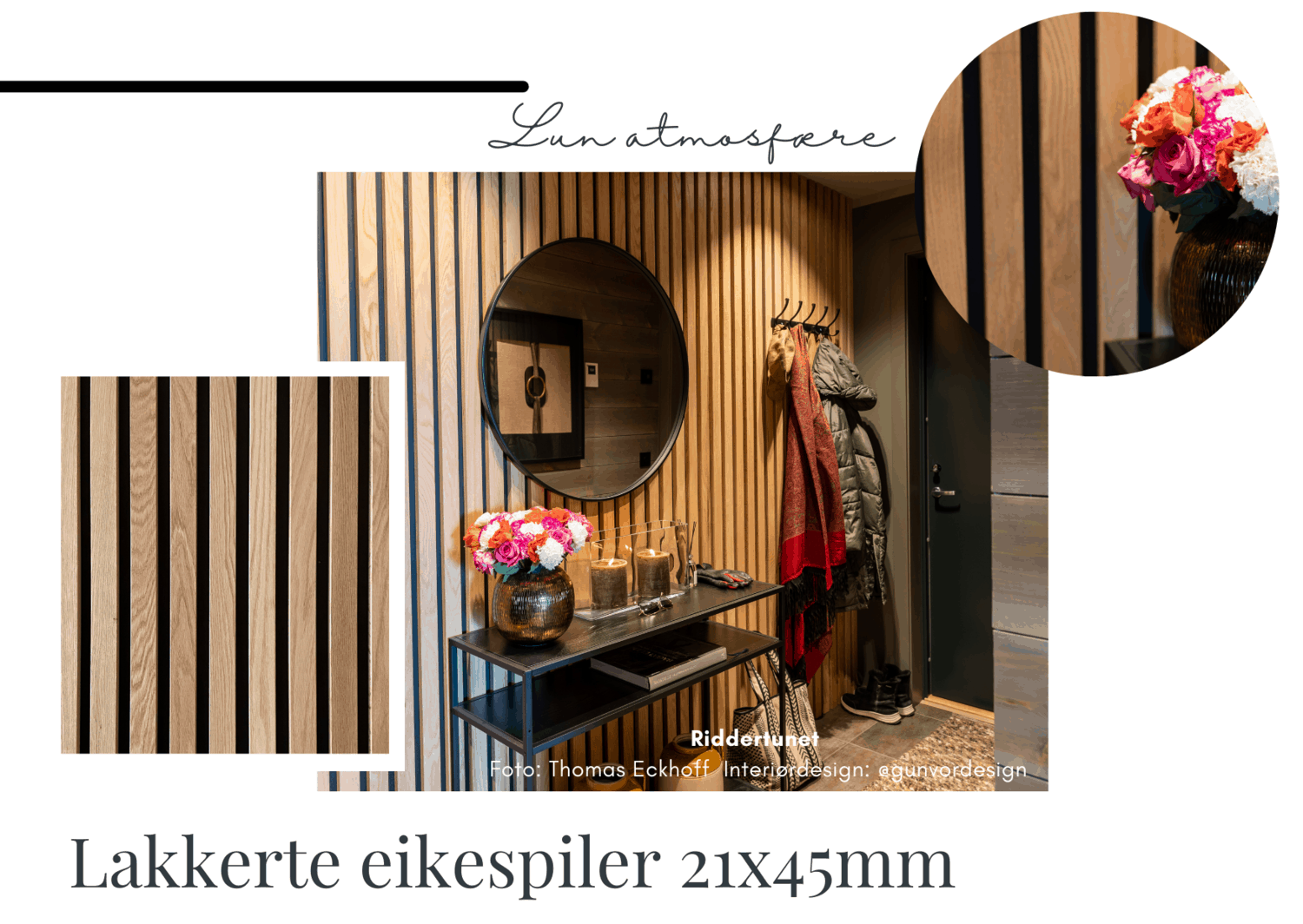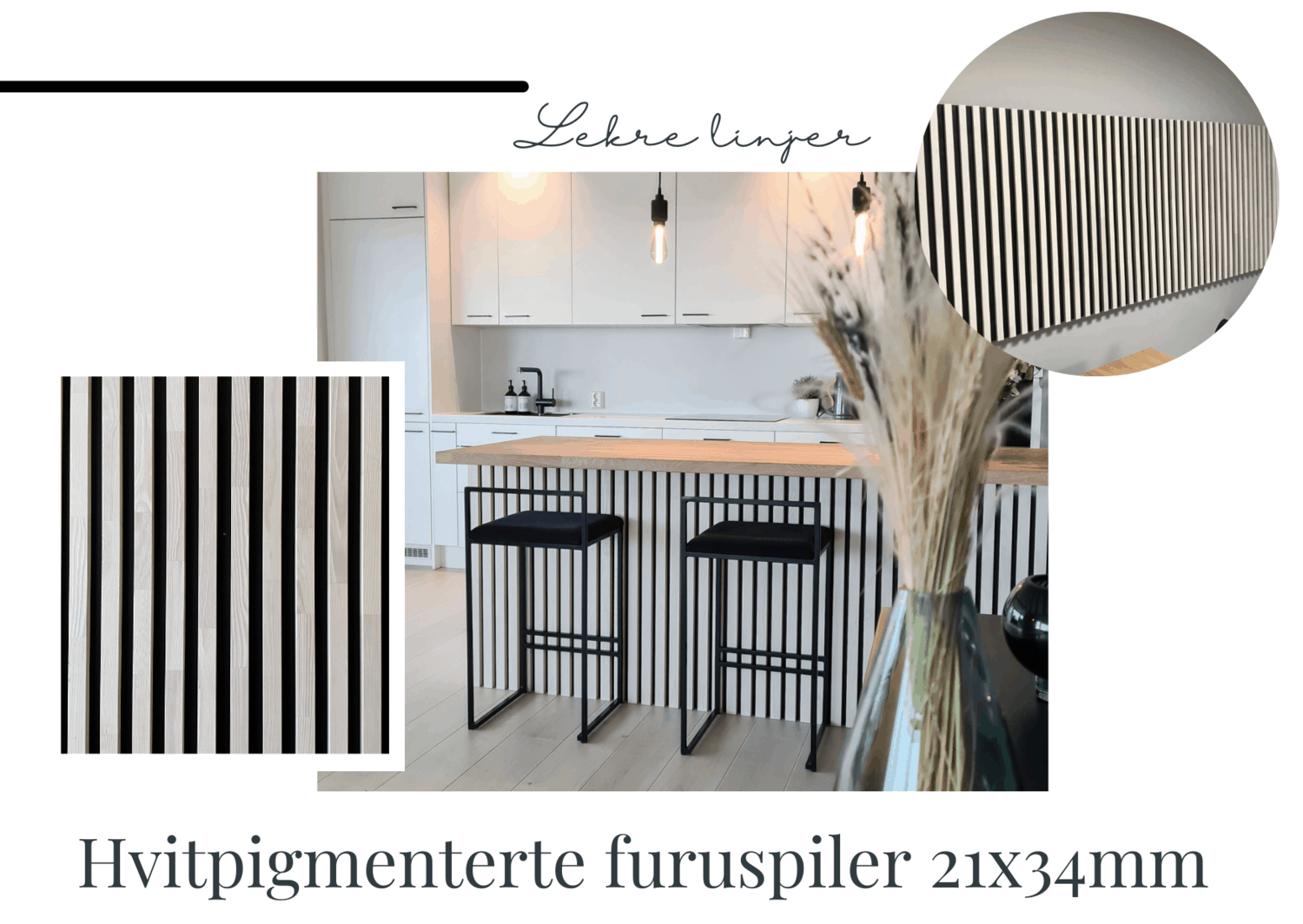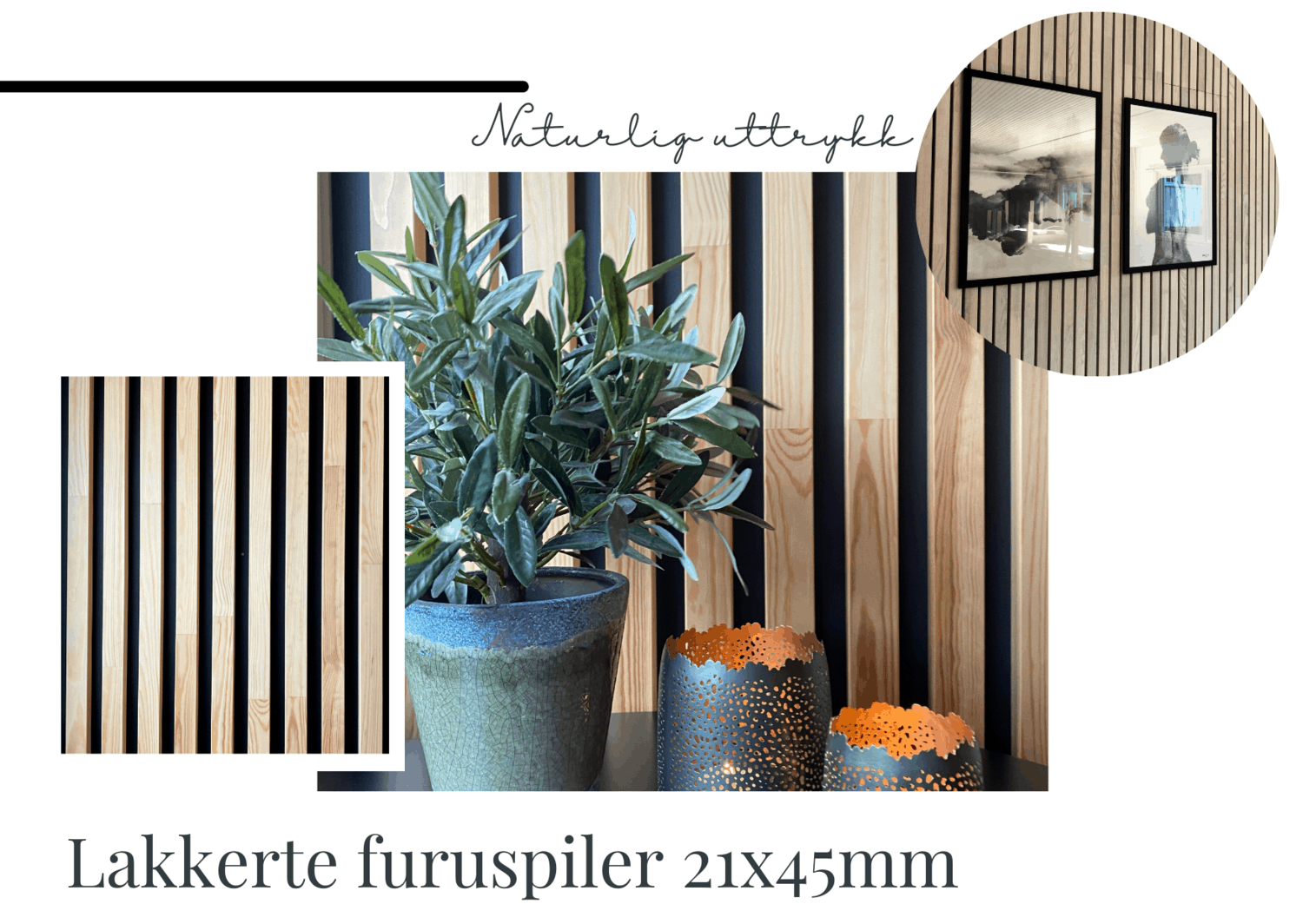 Wood has a fantastic ability to change the style of a room, whether it is used in the ceiling, as a contrast wall or in the whole room. The clean lines from the ribs will be able to give a warmth to the room, and create a beautiful expression. It actually does not get easier to get a nice rib wall where you want it, and the job is done quickly since you do not have to measure and assemble each rib. We have already done this for you, mounted on a black back plate, ready to be screwed to the wall and get the job done in a short time.
______________________
In addition to our standard, stocked rib elements, we also make rib elements for our own unique projects where only the imagination sets limits. You can choose different types of wood, different colors, different dimensions and surface treatments. If you want more information about our standard, stocked rib elements or our usual selection of ribs, feel free to contact us and we will be happy to help you.