This decade is a great tribute to the colors. We have given up more and more of the neutral, and want to characterize walls and interiors with stronger and fresher colors. Our stain colors match the colorful palette that we are now in and that we see many want, both in the cabin and at home.
We see more and more people wanting to bring nature in. The colors we enjoy and experience outside, we often take with us. Stain colors are the closest you can bring nature into your own living room. The natural wood is characterized by our beautiful stain colors, in everything from light, natural tones, to the grayer, or towards the more brownish black. What all our stain colors have in common is that they go incredibly well with the beautiful colorful palette that should appear on the interior.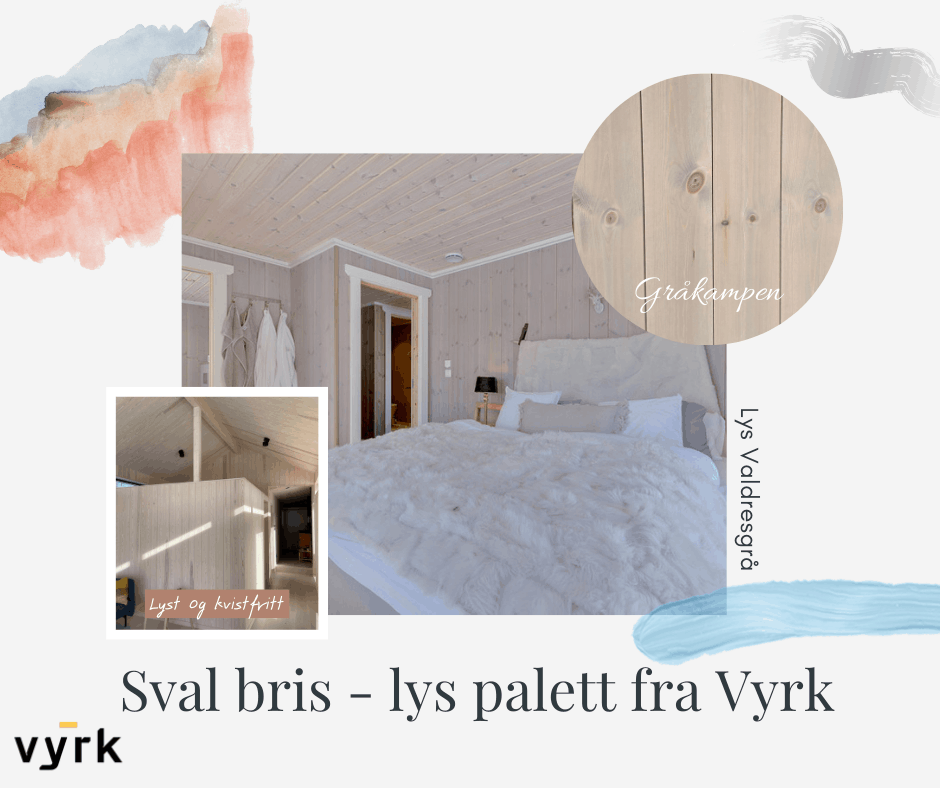 We are inspired by the nature around us. We often see that cabins by the sea want a brighter look, which is influenced by the light gray tones of the rock, and the sea. Our stain colors Gråkampen, Synshorn and Lys Valdresgrå are excellent alternatives to the light color palette. These stain colors are also highlighted by fresh colors on the interior, such as slightly stronger pastels and beautiful, green plants. The stained panel gives a natural style to the room, but at the same time feels warm and inspired by the nearby nature.
___________________
The mountain cabins still goes a little more against the dark forest character. There we see that it is the dark stain colors that are chosen; Spåtind, Skaget and Makalaus are among the most popular colors chosen for forest and mountain cabins. Again we see the influence of nature, and a desire to bring the dark colors from both the forest and the mountains into the room, but what they all have in common is a warm expression. Equal colors are often chosen on walls, ceilings and moldings to get a tone-on-tone color palette. In recent times, it has become more and more popular to use slightly darker frames around large windows, to make the outside and the interior harmonize, and bring nature in.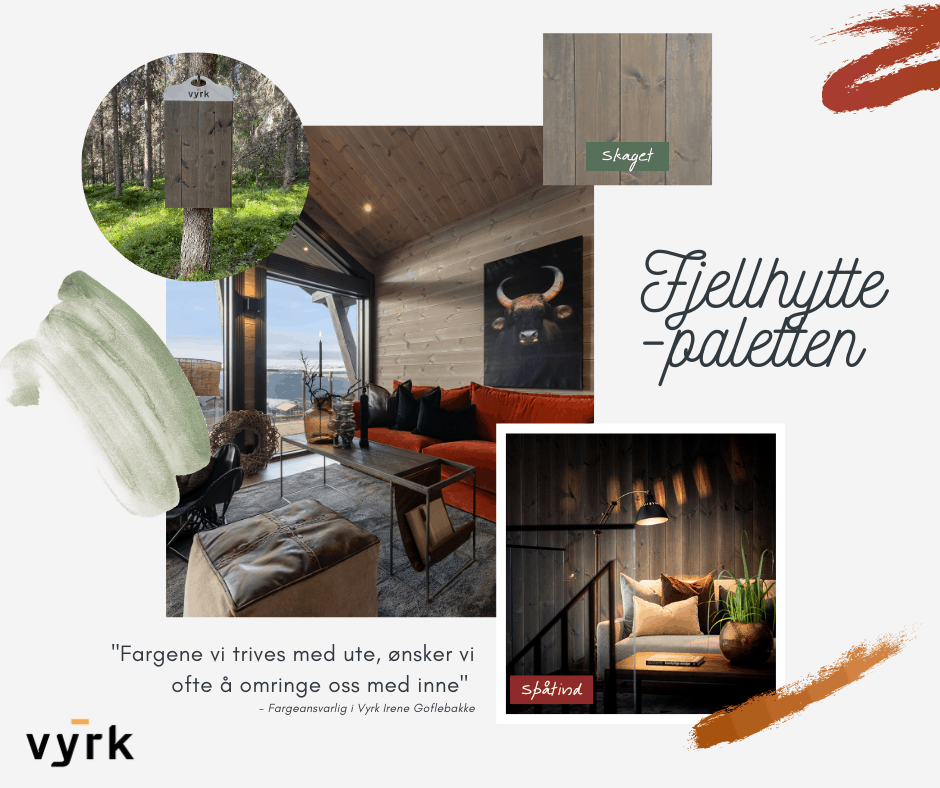 Most color trends are temporary, but our natural stain colors are classic and timeless. Embossing the room in a stain color provides endless possibilities when it comes to combining with colors and details on the interior. At the same time you can more easily change this according to your own style and the trend in the market. Our colors emphasize the wood's natural structure, provide a great play of colors in the room, and the opportunity to combine with an endless selection of interior colors. When using wood, the interiors will also be dampened, and the warm trend is clearly evident with the use of stained panels and wood in the home and in the cottage.