Rib Elements has entered the trend picture fully, and really taken the market by storm. Norwegian wood is valued, and is a dominant trend. Rib Element was previously more reserved for larger projects and public buildings, but has now become more and more popular in both private and public buildings.
The growing popularity of rib elements may be that it may be a contrast towards the traditional use of wood. At the same time, it is only the imagination that sets the limits for where rib elements can be used. Whether it is as a contrast wall, in the ceiling for good acoustics, or as a stylish element on the kitchen island. Rib elements are most often used in the ceiling or on the wall, and the increasing demand for rib elements indicates that more and more people see the positive gain wood provides indoors. With an increased focus on the environment and the sustainable materials, we combine the traditional wood with the modern using rib elements.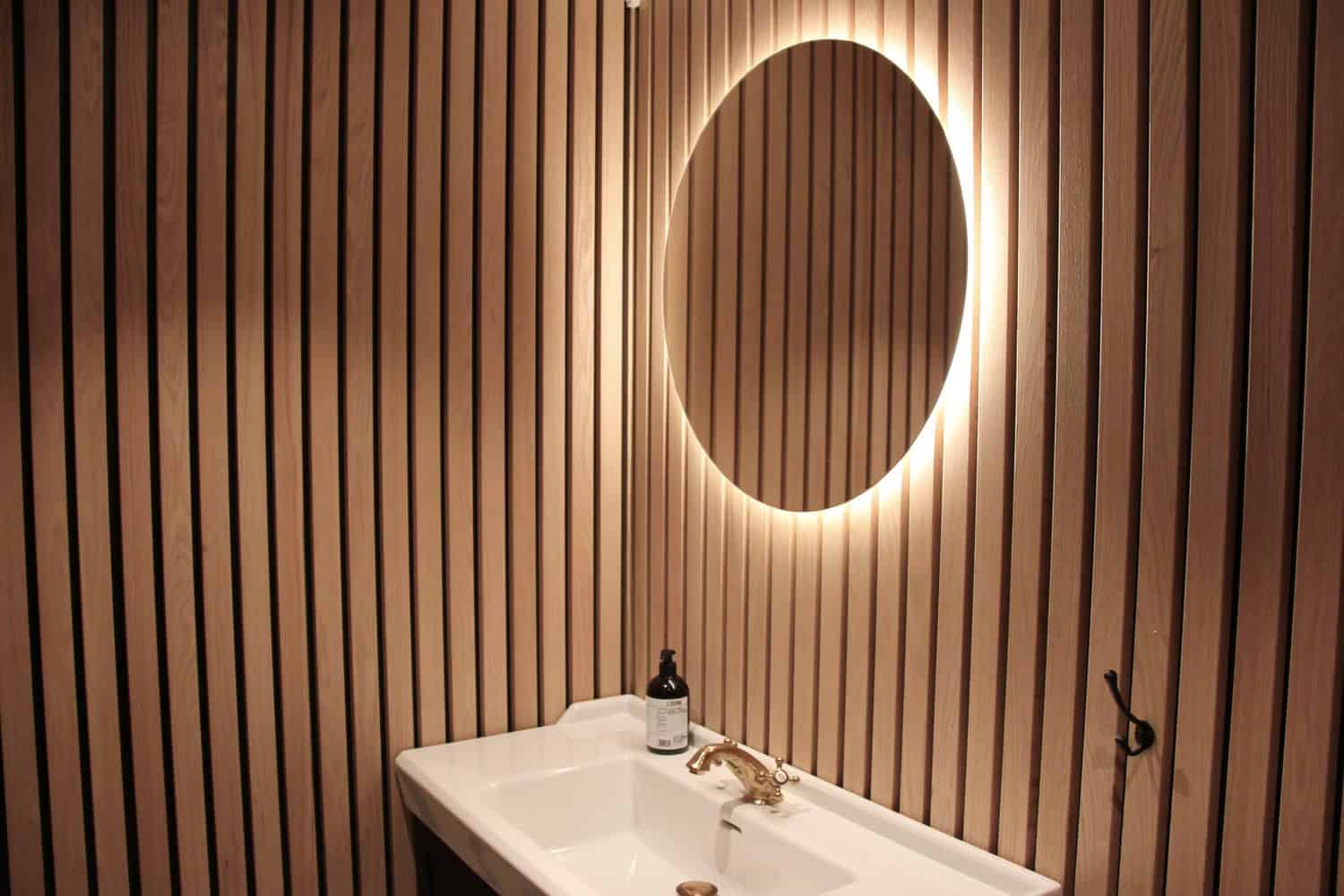 Our rib elements are already assembled elements on either the back plate or mounting system that are easily assembled on the wall or ceiling seamlessly. Assembling each individual element will require precise accuracy and the right tools to achieve a desired result. Our rib elements allow you to attach the ribs from behind, without visible screws, which helps to give a clean and modern look. With our mounting systems, you have the opportunity to choose an acoustic screen in three different colors. This fabric, together with the slit opening on the winches, helps to determine the noise-reducing effects. Rib elements and our perforated panels are often used in rooms where acoustics play a major role.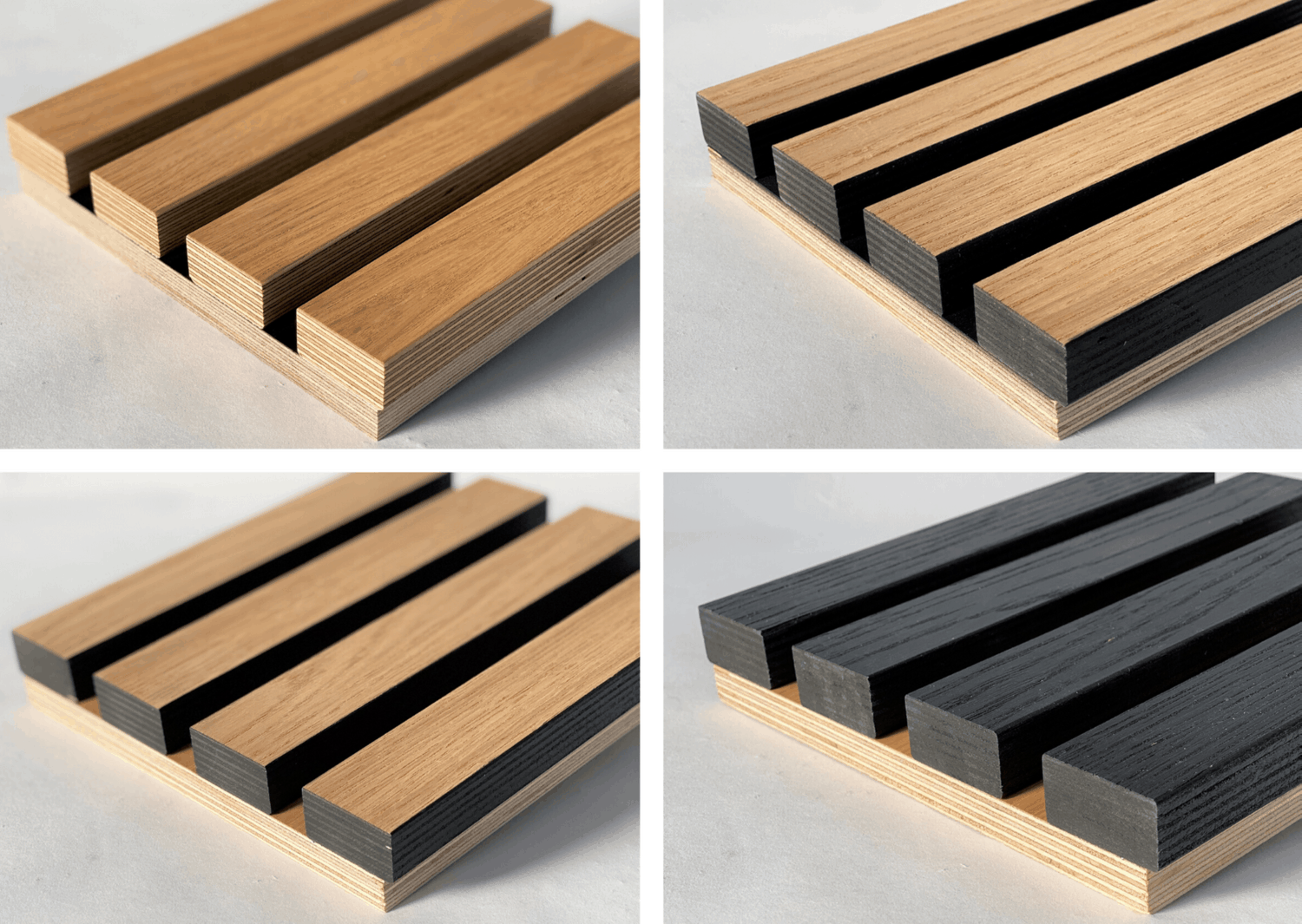 Our latest product addition for rib elements is our own plywood of over-veneered oak, with the option of staining and painting in various designs on over-veneered backing. Here, only the imagination sets limits, and the opportunity to design as one wishes for unique expressions. We have also created our own rib elements with hidden attachment to both ceilings and walls, to the home and cabin market. These rib elements are ready-made elements that come on the back plate, and can be stained and laquered in all designs for exactly the look you are looking for.